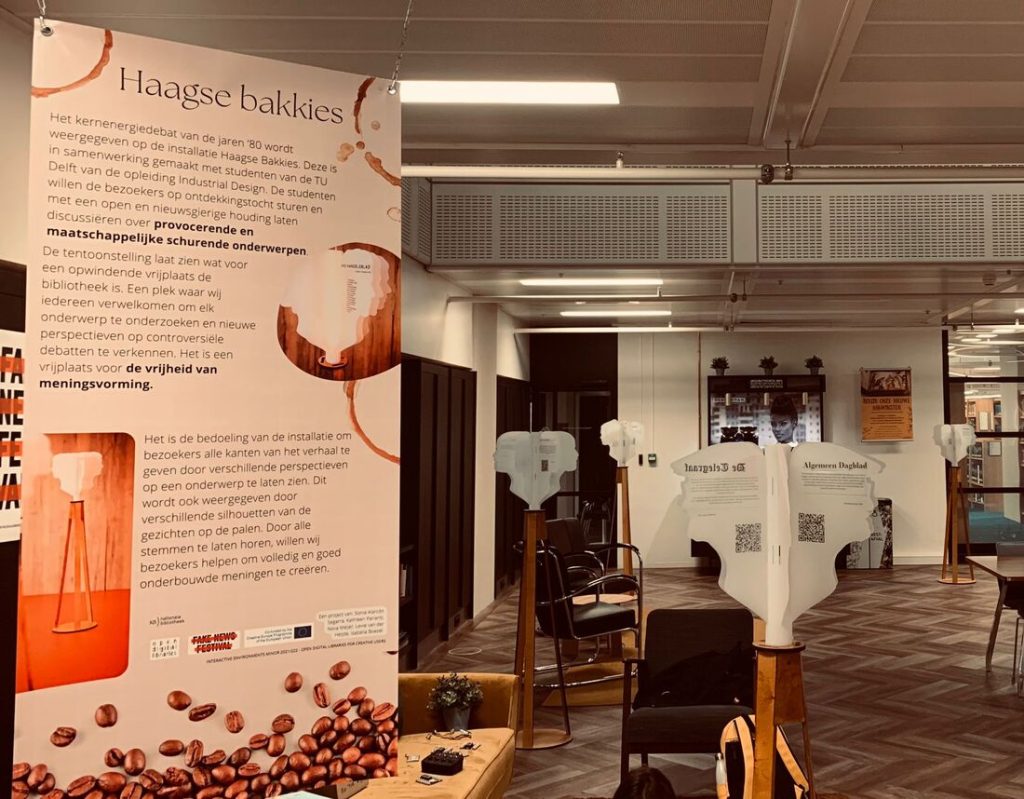 Haagse Bakkies (Hague less than half filled cup of coffee) is another installation by the Open Digital Libraries under the name «user centered work spaces». This time curated by Huibert Crijns, Dirk Huijsmans and Jessica Wevers of KB National Library.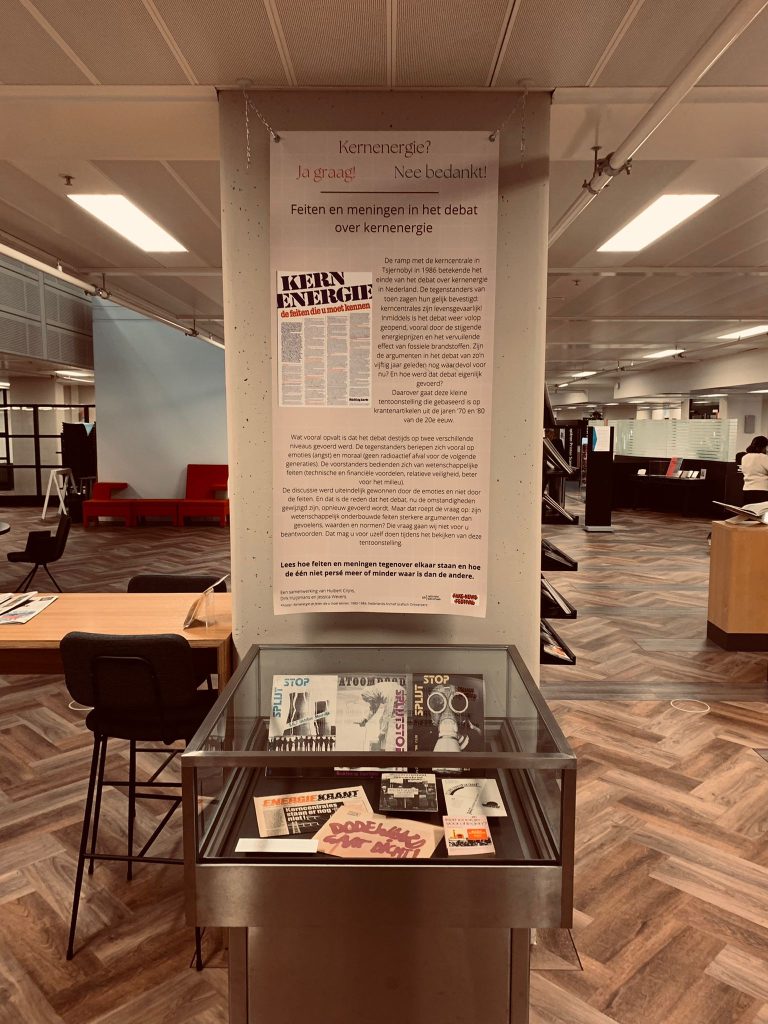 The nuclear energy debate of the 1980s is depicted on the Haagse Bakkies installation. This was made in collaboration with the students of the Industrial Design program at the Technical University of Delft. They used the rich digital newspaper collection in Delpher as a source for the content of the exhibition. The students thus send visitors on a journey of discovery and ensure that they discuss provocative and social topics with an open and curious attitude.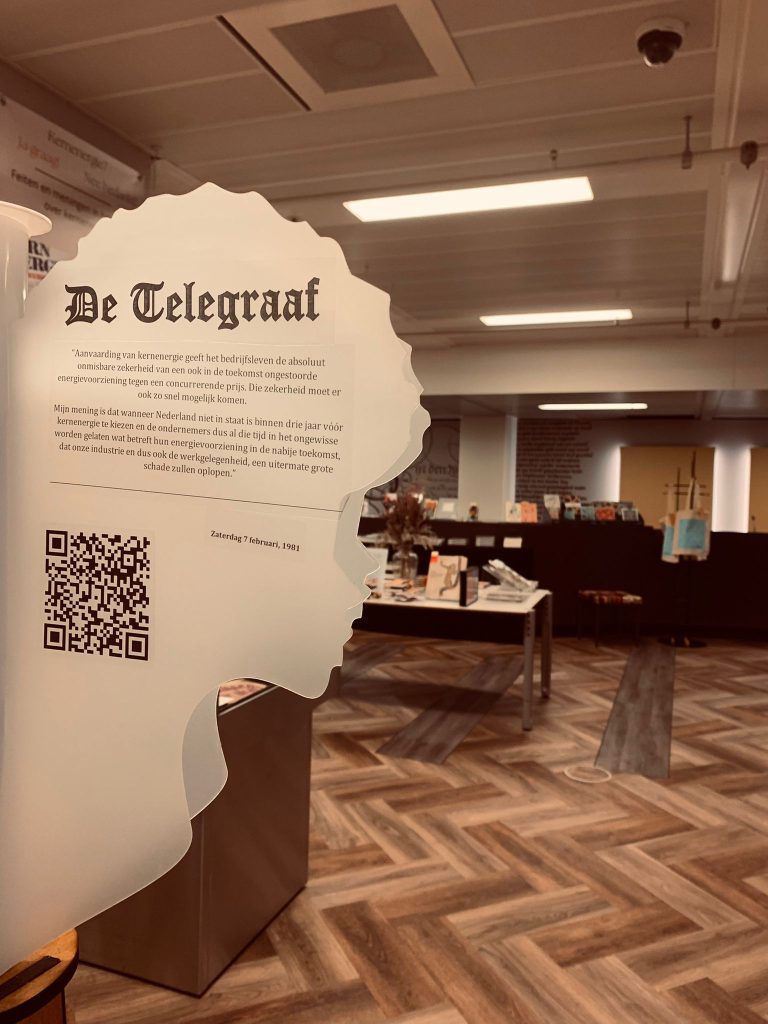 The exhibition shows what an exciting sanctuary the library is. A place where everyone is welcome to research any topic and explore new perspectives on controversial debates. The library is a haven for freedom of expression.
The intention of the installation is to give visitors all sides of the story by showing different perspectives on a subject. This is also represented by the different silhouettes of the heads on the posts. By making all voices heard, the visitor is helped to create a complete and well-founded opinion.
The expo can be visited in November and December 2022 at KB, national library of the Netherlands.