Building a Virtual Lab
HOW TO MAKE BORING STUFF FUN
BASICS
There are some basics that you need before you start:
Connection with the users (we had an insider among digital humanists);
Digital collections and metadata collected and shareable (we had an open data portal);
Support and resources to develop (we had moral and financial support from the management).
To build value out of the large digital collections in our library, we aim to build a virtual lab space to give access and guidance to journalists, academics and researchers.
1.
Find analogues & good examples
Who do you want to follow
(GLAM Labs communities have done this in other libraries)?
Gather ideas
(interfaces and outcomes in other labs).

2.
Service design
Figure out who, what, why want it;
Who are the user groups (e.g. students, scholars, journalists, creatives);
Learn their expectations (nice visuals or just the data or something in addition to data);
Build the network in the process (get people interested).
We planned step 3 in parallel with this step

3.
Legal analysis
Learn what material you can actually put out there for researchers and what conditions you must meet;
What are the limitations set by intellectual property and personal data protection law?
Is there a specific procedure that you or the researcher must go through to give and to get access to data?
We planned step 2 in parallel with this step
4.
Take a deep breath
Gather an overview of what you have learned – on the one hand, what your target group needs (service design) and, on the other hand, what you actually can do (legal analysis);
Make a plan and stick to it;
On the way there are many details to solve (e.g. how a button should work on your website), make sure it does not distract you and slow down work on the main goals.

5.
Develop access point & web platform
For all data sets you have, tools you can give for researchers to use;
For examples of how data has already been used and can be used;
To keep contact with the target group – develop and maintain the network (news, events relevant to digital humanists);
Not distract you and slow down work on the main goals.
We planned step 6 in parallel with this step

6.
Develop & prepare data & tool
The data should be easily findable and accessible (see FAIR principles)
Preparing the data is a lot of work (need data science skills to do this)
Figure out the endpoint (what formats do you want by the end, how will you update)
We planned step 5 in parallel with this step

7.
Present the results
Present to the board and to the internal audience of your organisation;
Show the final product and what it can do or what can be done with it.

8.
Launch & gather audience
When the work is done, we need to find the community around it. Show the audience that this is a product for them, listen and discuss.

9.
Take care of audience & start again
The lab is built in small steps (don't expect it to ever be finished);
Keep the users involved (personal contacts matter, users have many other places to go);
Think of the next steps;
Be ready for the users when they come.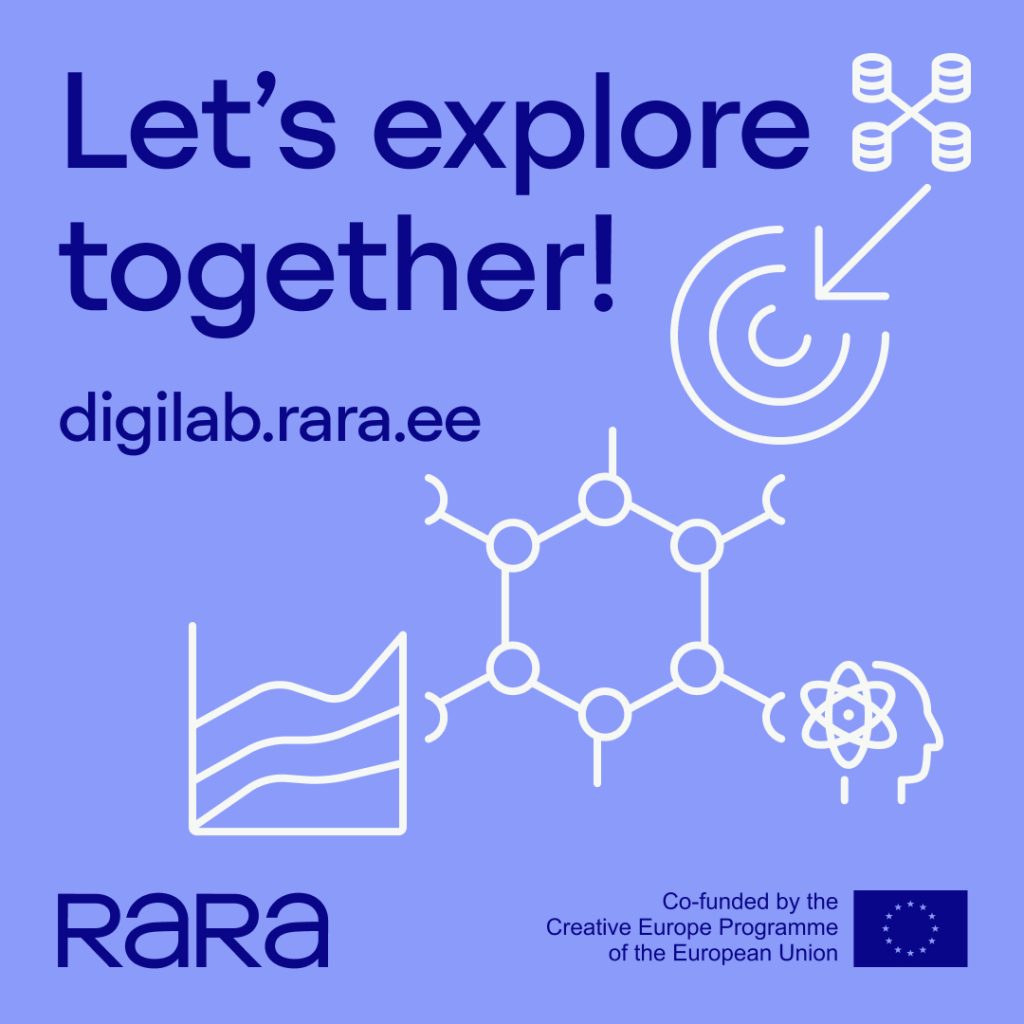 Team