The first collaborative project with students from the Royal Academy of Art, The Hague (KABK) has been successfully completed. This collaboration, part of the Open Digital Libraries project, revolves around making the KB collection more visible and findable.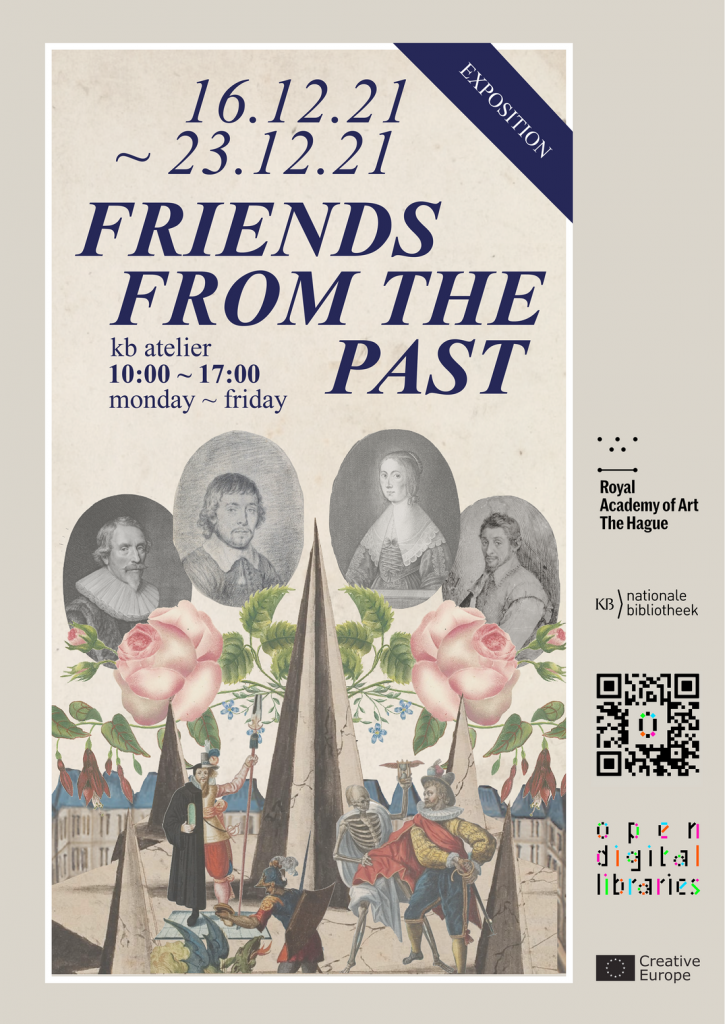 The first results
In recent months, the first group of fourth-year students from the Interior Architecture and Furniture Design bachelor's program have been working on making the KB collection Alba Amicorum (friends' books) attractive. The (digitized) seventeenth-century album by Jacob Heyblocq, rector of the Latin school of Amsterdam, is central to the research. From December 16 to December 23, the five installations are set up in the KB Atelier. On January 22, subject to possible corona measures, it is possible to view the results during the open day in the KABK.
Collaboration between TU Delft and KABK
In order to achieve the objectives, we have started a collaboration with TU Delft and KABK. Students from both programs dive into our digital datasets, our physical and digital collection (from Delpher, to manuscripts, to the web archive) and engage them in conversation with users, students. In this way they hope to be able to map out what national libraries can focus on when it comes to making the treasures that are preserved more visible and tangible. After all, how do you make it clear that the collections of national libraries are owned by and for everyone?
The sequel
From January, a new group of KABK students will continue to work on the question of how a digital collection can be presented to the public. In due course we will share information on how you can get involved, view the results or think along with the students.